Conducting Keyword Research
Keyword research is the practice of finding the words and phrases your target audience is searching for on the Google search engine.
By doing keyword research you will set your advertising account up for success from the very start.
Ex: Suppose your organization holds an annual business leadership conference.
As you begin doing keyword research you find that there are very few people in your area searching Google for a "business leadership conference."
Instead, you find that there is a large amount of searches for "leadership conference".
If your organization wants as much exposure as possible, it's valuable to know which search terms are searched for more or less frequently.
There are a number of many ways to do keyword research on the web we won't go into here.
We will focus on Google's free Keyword Planner that is available in Google Ads (which is excellent).
How To Research With Keyword Planner
1.) Begin by clicking the wrench in the top right-hand corner of Google Ads.
2.) In the "Planning" column, click on "Keyword Planner" in the drop-down menu.

3.) Click "Get search volume and forecasts".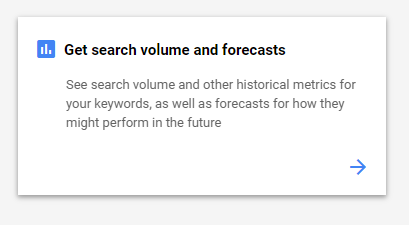 4.) Type words or phrases you think are ideal keywords for your nonprofit and click "Get Started".

5.) On the top left-hand side of the screen click on "Keyword Ideas".
6.) In the "Keyword Ideas" text field, type your keywords again to see more keywords your target audience are searching for. (Remember, you need at least 10 keywords per ad group.)
7.) Click the blue check-boxes on all of the keywords you want to add to your keyword plan. (This is the time to review data on each individual keyword.)

8.) Click "Add to plan".
9.) Click on "Plan Overview" when you have finished adding keywords to your keyword plan.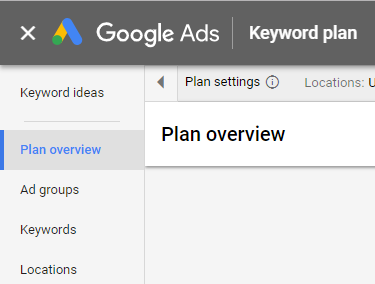 10.) Review your plan overview. Decide if you are satisfied with the projected results of your chosen keywords.
In the case of the Google Ad Grants, we suggest you have at least $15,000 worth of monthly spending in your combined keyword forecasts. We have found that you don't get as much traffic as the forecast thinks you will. Below are two images with the information you can expect to get from your keyword forecast. This information is projected for the next calendar month.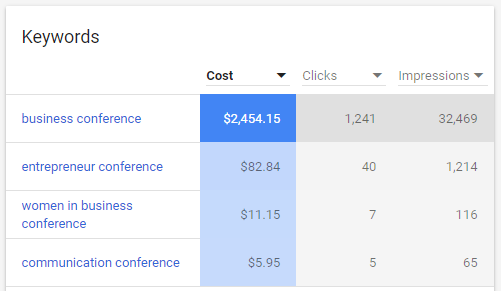 11.) When you are satisfied with your keyword plan, download it by clicking the downward-facing arrow on the top right-hand side of your screen.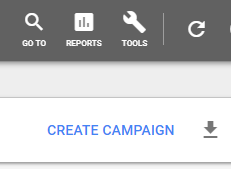 12.)Open the file in Excel or Google Sheets and make any final revisions to your keywords.
13.) Copy the keywords from the spreadsheet.
14.) Click on the appropriate ad campaign.
15.) Click on the appropriate ad group.
16.) Click on "Keywords".
17.) Click on the blue and white plus sign.
18.) Paste your keywords into the box provided.
19.) Click "Save".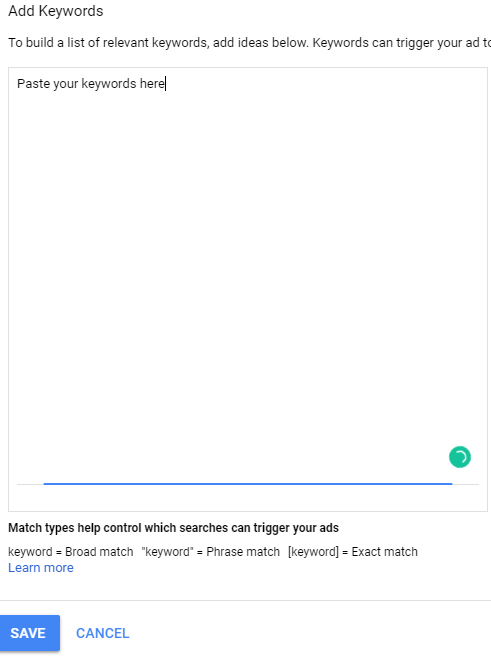 Great work, you have added keywords to one of your ad groups. Be sure you add at least 10 keywords to both of your ad groups.