Are you looking for a comprehensive breakdown that explains how church marketing works online?
If so, you're in the right spot.
Since the beginning of the Coronavirus, digital marketing for churches has become an absolute necessity.
For this reason, I wanted to create the most comprehensive church marketing guide online – in plain English. Below is what we will be covering.
CHURCH MARKETING SECTION 1: Church Marketing Strategy From 30,000 Feet
What Is Church Marketing?
Generally speaking, marketing is the process of bringing a product or service to the market.
Marketing for churches and ministries is exactly the same. Marketing the church takes the value your ministry creates to the marketplace. The marketplace is where the audience decides what they believe your services are worth.

The old adage "If you build it they will come" is no longer true. If you started a church in 1890 and there were no other competing churches in the city, they would certainly show up.
I once visited a small town of 1,200 called Hermon, Missouri. Everyone I met was excited that they finally got a Subway and they were lining up around the block. The only other fast food restaurant they had was a Mcdonalds.

Unfortunately, you're probably not the first and only church in town which means people won't be knocking your doors down to get in.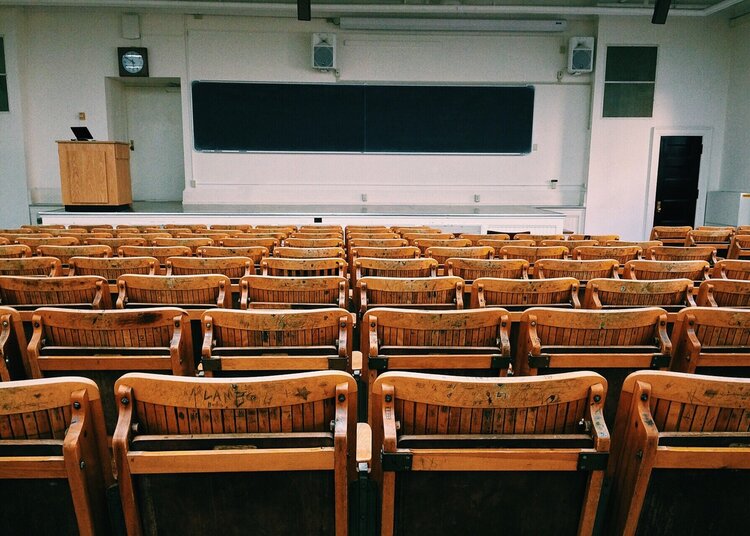 "Church marketing means you begin to take what your church has to offer to the people who are looking for it. No longer can you expect people to come to you, you need to go to them."
Is Church Marketing 100% Necessary?
You may have already guessed, but I'll say it anyway… YES. To survive & thrive in the modern world, developing an intentional online church marketing strategy is ESSENTIAL.
Marketing the church may seem complicated and confusing, but if you don't take the time to do it right, nobody will hear about the services you offer your community.
A professional digital church marketing plan will give your entire team 100% clarity about the goals of the church, how they are accomplished, and EXACTLY what role they play in that plan.
Not only can a well-thought-through church marketing plan help you reach your existing audience, but it can also help you reach the entire world. I work with clients every day who are leveraging many of the strategies in this article and are reaching people all over the world with the gospel message.
A church marketing strategy can open up creative possibilities you didn't even know existed. The next section explores just a few ways churches are using their digital marketing plan to thrive in this new digital world.
Claim your Church marketing strategy session today!
We Review Your Church Marketing Efforts & Show You Areas To Improve.
Church Marketing: What You Don't Realize About Church Marketing Online
It seems like ministry leaders need some encouragement when it comes to online ministry and church marketing.
In my experience, church leaders often dread the digital side of things. It feels like just another thing you have to do. You want to focus on the tangible things that matter but instead, you're overwhelmed by some clunky website editor that never seems to do what you want.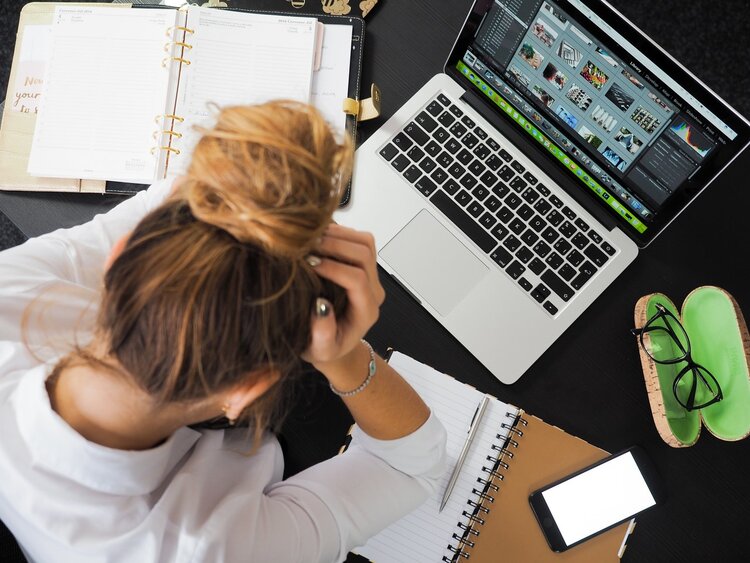 The digital landscape can feel foreign and cumbersome, but fulfilling the great commission and reaching the ENTIRE WORLD has NEVER been easier.
The Christian Church is in dire need of pastors who are exceptional at online church marketing.
(Yep, I'm talking to you.)
Below are just a few ways our church clients are changing the world online.
Digital Missions Is Exploding: Many of our clients utilize the Google Ad Grant for churches, spending $10,000 of free advertising from Google to share the gospel message in extremely difficult-to-reach places. Every month they get the gospel message to thousands of people in over 170 countries including Yemen, Afghanistan, China, Iraq, Iran, the Congo, Nigeria, and others.
International Digital Discipleship: If your church is called to reach specific areas of the world, you can show targeted ads to attract people in those countries looking for Christian information and personally invite them to live Zoom Bible studies where you disciple them regularly. This enables them to be a witness in regions of the world you would have to spend tens of thousands of dollars to get a missionary to.
Online Business Funded Ministries: One client has a local ministry that gets women free of drug dependence and the sex industry. The expenses of this are high but they have an incredible source of funding.
They fund the vast majority of their operating cost by running an online thrift store. All their products are donated locally for free. They then list and sell it all online at very little cost. Since they are able to sell it all online, they don't even waste money renting out a physical storefront.
International live streams, bible studies, small groups, viral growth, and automated monthly giving are just some of the ways going digital can grow your church's presence.
The great news is that you can now literally go unto all the world to share the Gospel right on a comparatively small budget and you never have to leave your office.

All you have to do is learn how.
Church Marketing: 3-Step Digital Church Marketing Plan
Now that you have a mile-high view of what an effective Christian church marketing strategy includes, let's get more into the specifics.
We will break down all of the strategies that fall into the 3 phases of church marketing.
Online Outreach: In this step, you will find new visitors and drive them to your website.
Online Church: In this step, you will get contact information from as many new visitors as you can.
Online Relationship Building: In this step you will build a relationship by creating value, follow up, and call your new audience to Action.
Below are the top Church marketing strategies you should consider using when creating your church marketing plan.
CHURCH MARKETING SECTION 2: Online Outreach
Online outreach is just like outreach in the real world.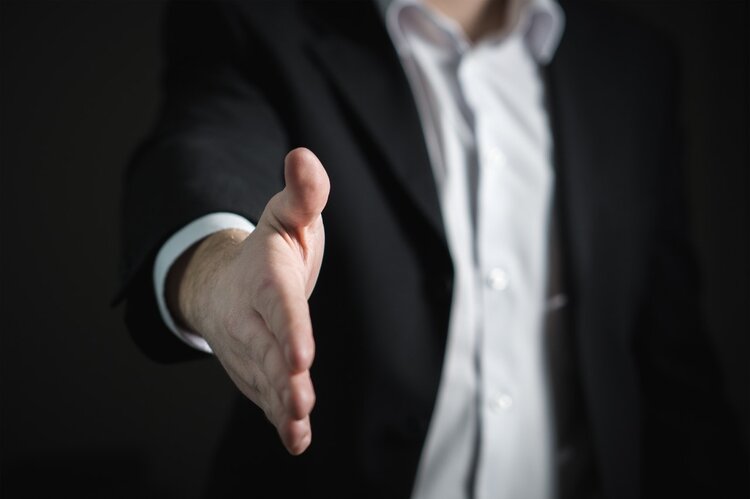 In this phase of your church marketing plan, your goal is to go find people you don't know wherever they may be found (online and off) and invite them back to your church website.
This is known as traffic generation marketing. You're going to find your existing audience and drive as many of them to your website as possible. 
If you need help with your church marketing strategy, check out our church consulting services.
Church Marketing: Determine Your Church Marketing Goals
The best church marketing plans are created by keeping your end goal in mind at the outset. Start your plan by defining what end results you want to create with your plan. These end results are the reason your church exists.
At Clickmill, we call these goals your Desired Actions.
Do you want to increase your donations?
Would you like to increase the size of your church?
Do you want to be sending out more missionaries?

Whatever the core mission of your church is, decide on that and write it down in terms of a measurable result.
After deciding on your main goal, you can break it down into smaller, intermediate goals. These intermediate goals should be trackable and may look like the following:
Increase the number of new visitors by ___%
Increase the rate at which we are getting contact information from new visitors (so we can invite them back).
Increase the number of people who tithe on any given Sunday.
Owning your digital platform is an important intermediate goal. In order to reach your church's ultimate goals, you will need a larger platform. Your platform is the number of people you can speak to when you have a message to share.
The important thing to consider is how to create a platform YOU OWN.
For this reason, one of your intermediate goals should be to grow your platform. This is done by collecting as many names, phone numbers, and emails of your following as possible.
Claim your Church marketing strategy session today!
We Review Your Church Marketing Efforts & Show You Areas To Improve.
Church Marketing: Choose Your Key Performance Indicators
Once you have identified the main goal(s) of your church marketing plan, you need to decide on your Key Performance Indicators (KPIs). Key Performance Indicators are the numbers you measure to determine whether or not you are hitting your new goals.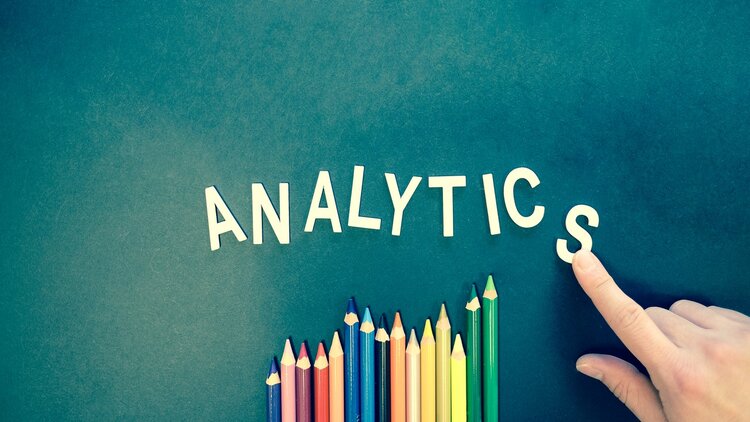 Take Goal #1 above for example: How will you measure the percentage by which you have grown?
KPI's are much easier to measure online than in your physical church building. Your Google Analytics account will automatically track how many people visit your digital church (i.e. your website). If you haven't done this already, create and link your Google Analytics account to your website.
Most churches should focus on tracking these 5 numbers online (and in-person):
The total number of visitors to your website
The number of conversions (How many people gave you contact information).
Your conversion rate (Number of Conversions ÷ Number of Visitors)
Number of Sales (The number of people who completed your #1 goal)
Sales Rate (Number of Sales ÷ Number of Conversions)
The Center for Church Communication found that 76% of churches don't make a habit of tracking the effectiveness of their online marketing strategies.
Tracking these key performance indicators will help you identify problems with your church marketing strategy and improve it.

If you are struggling to identify your ministry's KPIs or your church marketing plan as a whole, you may consider consulting a church marketing agency to help you create a custom strategy.
Church Marketing: Identify Your Target Audience
Pastors often believe it's their goal to "reach everyone". This is one of the biggest mistakes church leaders make in their church marketing efforts.

If you would like to see the other biggest church marketing mistakes, check out our article Top 10 Disastrous Church Marketing Mistakes & How To Fix Them [Update 2020]
Experienced marketers know that if you are trying to speak to everyone, you won't impact or motivate ANYONE to action. You will only resonate with your audience when you speak to their specific & deeply felt needs.
Specific groups of people have similar needs, and you need to discover who these people are for your church. This is your target audience.
All single moms in New Mexico probably have some deeply felt needs in common.
But what deeply felt needs do single moms in the New Mexico area share with elderly men in Afghanistan? Probably not a lot. This is a big problem. How in the world do you speak to both groups of people at the same time in a deeply meaningful way?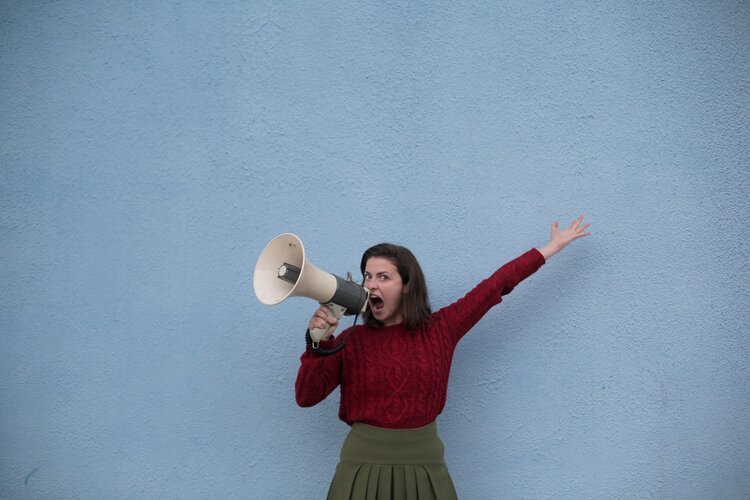 You are speaking to "everyone" right?
When I give this example to pastors in conversation they usually respond by saying something like, "But I'm not speaking to elderly men in Afghanistan". Some even tell me their ministry doesn't even speak to men, it's just a women's ministry.

And that's exactly the point. You're not trying to speak to everyone. You just ruled out Afghanistan & men. That's about 50% of the world's population you're not speaking to.
What other geographic locations can your rule out? What about age, are you speaking to 7-year-olds?
When you are finished, your target audience should be so specific you should be able to name your imaginary target audience member… and that's exactly what we are going to do next.
Church Marketing: Create Your Target Audience Profile
A Target Audience Profile is a semi-fictional representation of your specific audience. You're welcome to create more than one if you like, but you shouldn't use more than two as you begin.

The most important piece of information on the profile below is the "deeply felt need" section. Knowing your audience's deeply felt need can lead you to create IMPACTFUL ways to meet that need.
The more deeply felt needs you can meet, the more people will meet the need of your church and complete the Desired Action you defined at the beginning of this article.
Name:_____________________
Age:______________________
Relationship Status: __________
Children:___________________
Job:_______________________
Financial Status:_____________
Education:__________________
Deeply Felt Need:____________
From this point forward everything you do should be geared to meet the deeply felt needs of your specific target audience. This includes your sermons, online content, videos, website colors and design, free downloadable material, events, ministries, etc.
Experienced marketers always speak to a target audience profile. (The target audience I'm speaking to right now is a pastor between 35-55 years old who feels overwhelmed by online marketing).
You will move more people toward your desired action only when you begin speaking to them specifically.
Church Marketing: Keyword Research Will Make Or Break Your Online Presence
Online outreach begins by understanding what type of content people are looking for online. Too many sermons are posted to website sermon pages and YouTube, never to be found by anyone browsing the web. Does this sound familiar?
People are looking for your content, but they aren't finding it. But why does this happen?
This happens because Google chooses which online content to show based on the keywords you use to title your content.
For Example: Should you title a sermon "free agency in the bible", OR "free will in the bible"? At face value, these terms are more or less the same. But when you're trying to get new people to find a sermon online, they are completely different phrases to Google.
The keyword phrase "free agency in the bible" has zero people searching for it each month. (See image below)
The keyword phrase "free will in the bible" has 1,900 searches each month. (See image below).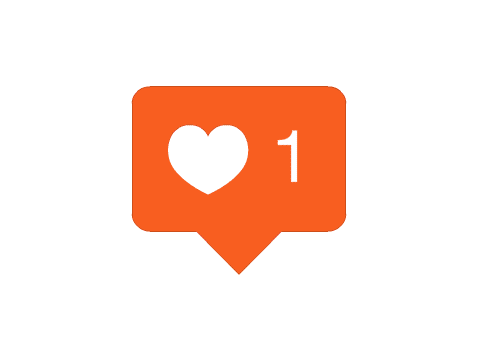 If you use the term "free agency in the Bible" in the title of the sermon you post on your website, nobody will ever find it because nobody is searching for the word agency.
However, if you title it "free will in the Bible", there is a much better chance it will attract viewers to your website. Just by choosing the right keyword, it's possible that Google will show your post to nearly 2,000 people each month. And this is just one sermon.
Before you begin writing sermons, blogs, website pages, or filming YouTube videos, begin by doing extensive keyword research to ensure your content has the best chance of being shown to people who are looking for it.
Keyword Research is the simple and most foundational church marketing strategy there is. All other church marketing strategies are built on top of this. If your ministry isn't doing keyword research, your ministry is making a huge church marketing mistake.
If you are looking for a church marketing agency to help you with this, we would love to talk more about your needs in a free church marketing strategy session. You can schedule one at the link below.
Claim your Church marketing strategy session today!
We Review Your Church Marketing Efforts & Show You Areas To Improve.
Church Marketing: How To Do Keyword Research
Below are three tools you can use to do keyword research for your church's online content.
SEM Rush: This tool is more in-depth than Google's keyword tool. The "free will in the Bible " images above were taken using the SEM Rush tool. SEM Rush is a paid tool but if you have the budget, the quality and the number of other features in the software are well worth the investment.
Google Keyword Tool: If you're looking for a free tool to get started, you will need to create a Google Ads account. Once you have an account set up, you will be able to use Google's free keyword tool. Below you can see an image of what the Google Ads homepage looks like.
VidIQ: This keyword tool is used for doing keyword research on Youtube. (The other two are used for Google Search Engine keyword research.) VidIQ has free features you can try as well as a paid plan.
All of these tools will allow you to type in keywords and discover loads of information. Keep an eye on these indicators:
Monthly Search Volume: The number of searches that are performed each month for the specific keyword.
Keyword Difficulty: How hard it is to rank on the first page of Google for the keyword you entered. Churches that don't have a massive online presence should try to target keywords under 70 keyword difficulty.
Note: In all cases, you want to get a feel for the types of keywords you are able to rank for and then balance the keywords you target. Try to get the highest possible Monthly Search Volume while getting the lowers possible Keyword Difficulty.
Average CPC: This stands for the average cost per click that online advertisers are paying for the keyword you have searched. If the keyword is expensive (Over $2 per click) then there is a good chance that the people searching for it are interested in making a purchase of some kind.
Your keyword research should be done every time you:
Want to create a new page on your website
Want to create a new piece of content
Are writing a sermon that will end up on the internet
In all of your Google advertising campaigns and ad groups
We will go more into these types of church marketing later in the post.
If you want to learn more about keyword research and using it to create an in-depth church marketing strategy, check out our eBook: The Digital Ministry: Reaching The Ends Of The Earth Without Leaving Home.
You can get the eBook on Amazon for $9.99 or save 10% by getting it here, or if you prefer to have one of our experienced church marketers directly train you and your team on digital ministry strategies, check out our Professional Church Marketing Training Services.
Content Marketing For Churches
If your church wants to write blogs that attract TONS of new people to your website, content creation is the thing to do.
To create excellent content that ranks #1 in the Google Search Engine you should begin with in-depth keyword research.
Once you have determined the keywords your post will be targeting, you will need to write your blog post with 2 things in mind.
Readability for People:
When doing church marketing, it's critical that you write content that people LOVE to read. When writing for people on the internet you will need to throw out much of what you learned in your formal education. Ironically, people online really don't read. They skim and scroll and bounce around the page like a ping-pong ball.
For this reason, you will need to design each piece of content as though you are trying to convince an 8th grader with ADHD to continue reading.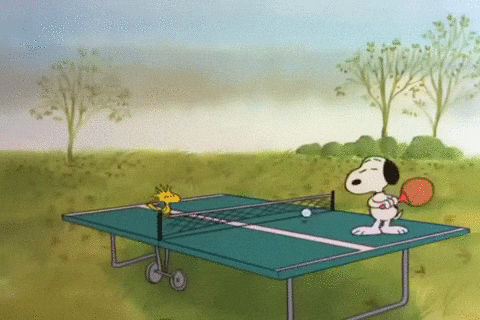 Below is a list of the strategies that will keep people engaged in your content. (The longer people stay on your page, the higher Google will rank your post).
Short simple sentences
2 sentence paragraphs, 4 at the very most
Double-space after each paragraph
Add images every 100 to 200 words. (You can get royalty-free images at Pexels)
Add an enticing hook at the beginning of your article
Call people to action at the end of your article
Use lots of Bold, Italics, and Underline
Use lots of bulleted and numbered lists
Readability for Google:
Google also reads your posts. Writing a post so that Google can understand what is going on is known as Search Engine Optimization (SEO).
Google has "spider bots" that "crawl" through all your webpages (I'm not making this up, I promise). After they crawl your article, they index specific information on the page and use this information to determine how high up you should rank on the Google Search Engine.
Below is a list of factors you should include to help Google Rank your post higher in the Search Engine Results (SERPs).

Use your main keyword (that you found during your Keyword Research) in your <H1> Title Tag. This means you should use the keyword in the title of your post. Then be sure the title of your post is selected as a <H1> title
Use your main keyword in the first 100 words of your post
Use any other related keywords throughout your post (Around 1%-2% of your post should be keywords)
Use 2-3 internal links (links that send people to other blogs or pages on your website)
Use 2-3 external links (links that go out to another website)
Write a compelling blog title
Write a compelling meta description (The description that shows up about the post to people searching Google. This gets them to click your link more often.)
Your URL slug should be your focus keyword
Encourage people to respond in your comments
Respond to each person who leaves a comment

If you want to see some of these in practice, take a look around this article to see how we implemented these suggestions.

Content marketing for churches is a powerful online church marketing strategy.
Church Marketing: Church Social Media Strategy
Social media is an important part of your online church marketing plan. In this section of the article, I'm going to tell you some things you've probably NEVER been told before.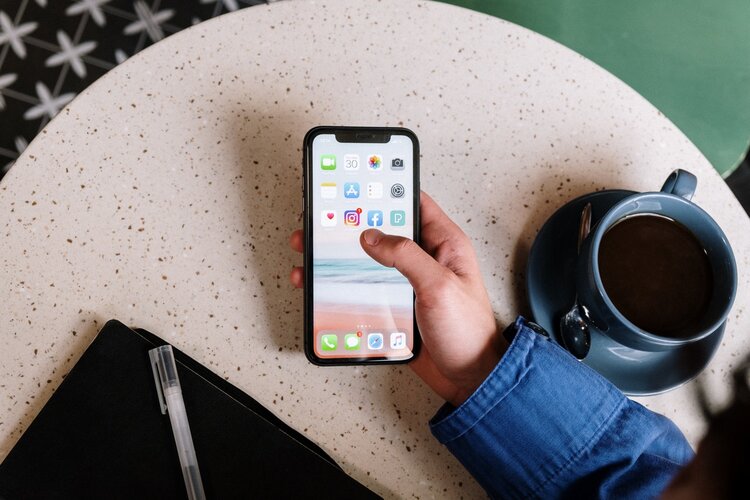 Social media should primarily be used for online outreach purposes. Use social media to find new people who aren't familiar with your church and engage them. Once you have created the initial relationships with these new followers, they should be sent directly to your website.

The Truth About Church Social Media Marketing: In recent years there has been a lot of hype surrounding church social media marketing. Social media is a wonderful tool and should have a place in your church marketing strategy. However, social media platforms are not the end-all-be-all. Even more importantly, social media platforms are not your friend.
In reality, if your audience is only on a social media platform, they aren't your audience at all.
Social media platforms like to tell you what metrics are important (likes, subscribers, followers, etc.). Experienced marketers know this isn't true and we even have a name for these types of metrics… we call them vanity metrics. They sound nice but don't contribute to most church marketing strategies in any meaningful way.

Not only this but have you noticed Facebook itself isn't trying to get any followers? Youtube has no interest in getting more subscribers. When you sign up, the only thing platforms seem to care about is getting your first & last name, email, and phone number.
This is the ONLY information that is important. The only real audience you have online are those people you have collected contact information from.
Your online audience is only as big as your email and phone list. The social media giants know this, and it's also why they will never give you access to your follower's email addresses.

This is why any experienced marketer will tell you that the most valuable thing your church owns is your list of contact information. Not your church building, individual ministries, or anything else.
Access to the people who donated the money that paid for all of those things is what keeps you in business for the long run. If your church primarily depends on social media to connect you with your audience, you will only have an online church as long as social media wants you to.
The Best Social Media Strategy: The ONLY REASON YOU'RE ON SOCIAL MEDIA is to meet people and then get your audience back to your website.
A physical analogy makes this clear. If you're preaching the gospel at the local mall and someone accepts Jesus, would you just leave them at the mall or would you invite them back to church?

Your website is your online church building. Social media is intended to meet new people and invite them to your website. If you don't have links, buttons & incentives to entice your social media viewers to join you on your website, this is the first thing to change.
How To Choose The Best Platforms: You don't have to be on every social media platform. Let your target audience decide what platforms you use and don't use. If your target audience is a primary group that already attends your church, ask them to tell you their top 3 social media platforms of choice.
If you are hoping to level up your church social media presence and are looking into dedicated church marketing companies, go ahead and schedule a free strategy call with us at the button below! We are exited to talk more about your church's needs and goals.
Claim your Church marketing strategy session today!
We Review Your Church Marketing Efforts & Show You Areas To Improve.
Church Marketing: Google My Business
Google My Business is the online platform that allows your church to show up on the Google Map Pack. The Google map pack is the map that shows up at the very top of the search results for local searches.
You can begin creating your Google My Business account by clicking on the link and filling out the information requested.
It's very important to include as much information as possible when filling out your account.
Be sure to use all the fields you possibly can. How well your account is filled out can impact how often Google will show your church at the top of the results.

Comments: Another factor that determines how well you rank is what you do with your comments. Google considers it good customer service when your church responds to EVERY comment that is left on your Google My Business profile.
Reviews: People looking for a new church don't want to know what you say about yourself, they want to know what other people have to say about your church. In the image above, you can see that each church on the Google Map Pack/ Google My Business accounts has a 1-5 Star rating.

You will also notice that the churches with the most ratings and best ratings are at the top of the list.

When looking up a search term like "Church near me", these ratings and reviews are the #1 influencing factor when people decide which website to look at first or what church they will get directions to.
Ask people in your existing audience individually to leave a great review for your church. (Don't ask everyone to do this at once as Google may discredit lots of reviews coming in at the same time).
What To Do With Bad Reviews:
It's inevitable that at some point you will get a negative review. When this happens, be sure to respond to the comment. When you respond, be very polite and offer to resolve the issue.
The response itself will help you rank better on Google. And the way you respond to the commenter (no matter how rude they may be) will impact the other people who read this comment (and people do read these responses).
Be professional and courteous in all your responses and your church will attract more new visitors.
Church Marketing: Online Directories
It's important to claim at least all the free directory listings available to your church. It can be very difficult to rank at the top of Google. Many directories have such a powerful online presence that Google will show them above your church.
In the image below, you will notice that the directory Yelp is the first listing to show up after the Google Map Pack we discussed above.
Claiming the free profiles that are available to your church will make it more likely that you show up toward the top of Google.
NAPs: Before finding and filling out all of your online directories make sure you write out your NAPs in advance and use the EXACT same information on every directory, Google My Business, social media, and your website.
Name
Address
Phone Number

If Google doesn't find the same NAPs between all of your online locations, they will view your church in a less favorable light than others who have consistent information listed.
Below are some directories you should consider adding your church to.
Church Marketing: Google Ads For Churches
Google Ads is an advertising platform owned by Google that allows advertisers to show ads at the top of the Google Search Engine Results (SERPs).

If you have a designated advertising budget, Google ads can be a great way to get your church in front of people already looking for you nearby.
Google Ads works by showing your ad to search terms you choose in advance. If you add "church near me" to the list of keywords in your Google Ads account, then Google will show your ad to people looking for "church near me" on Google.
We suggest doing extensive keyword research before paying for advertisements. Many churches unintentionally waste large amounts of money because they chose the wrong keywords.

One client signed up with us and had been spending nearly $1,000 a year showing ads to the search term "Bible". People search "Bible" from all over the world every day, and they usually want to buy a Bible. 99.99% of these people couldn't even attend this church if they wanted to. They live too far away.

Google Ads works on a Cost Per Click (CPC) basis. This is great because it means you only pay to advertise when someone clicks on one of your ads.
Below are 9 suggestions to keep in mind as you are creating your Google Ads account:
Do extensive keyword research before paying for anything
Fill out every part of the ads as completely as possible
Use your target keywords in your ad text
Be sure people clicking on your ads are never sent to your home page. This results in TONS of wasted money. Send all ad traffic through to targeted landing pages
Create at least 4 Site-link extensions
There are many additional types of ad extensions. Create as many as you can that are relevant to your church.
Set your account to target ONLY the geographic locations you want to show ads within.
Don't forget to set a maximum account budget
Set up conversion tracking so you can track how much you're paying for each person who signs up on your landing page.
You may also consider having a professional Church marketing company set up your Google Ads account for you and then train your staff on how to run it so you don't mistakenly spend money that won't get results.
If you would like to learn more about getting a Google ads account set up for your church, check out our Google Ads Management Services.
Church Marketing: Google Ad Grant For Churches
There seems to be a lot of confusion surrounding the Google Grant. We will touch on some basics in this article but we will leave a more full review for another post.
What is the Google Grant:
The Google Ad Grant is an advertising grant that provides United States-based 501(c)3 nonprofit organizations $10,000 every month of in-kind advertising dollars on the Google Ad platform.

This means you get a $10,000 gift card credit to your Google Ads Account each month.
What most churches don't realize:

The Google Grant gives your church full access to $10,000 of free advertising every month. However, if you recall from the Google Ads section above, Google Ads works on a CPC basis.

This means that you have to get enough clicks to actually spend the full grant. Some simple math will reveal what it takes to use the full grant.

$10,000 per month ÷ Average $1.50 Cost Per Click = 6,666 Monthly Clicks
The next natural question is, "where do I get over 6,000 clicks each month?" That's the challenging part.

There usually aren't even 6,000 "church near me" type searches in an entire state, let alone within driving distance.
This means that if you are a small local church, you will have a difficult time spending your Google Grant dollars in any impactful way (but keep reading, there is more).
Who The Google Ad Grant Works Best For:
Below is a list of criteria that will make it more likely you have the ability to spend your full Google Ad Grant. When you can spend the full grant, you can increase your monthly website traffic by 5,000+ visitors each month.
Your church has a large online presence
Your church has lots of digital content (Video Sermons, Audio Sermons, Live Church, Free Downloads, Blogs, etc)
The more campuses the better
The more types of services you offer the better (Church, private school, counseling, daycare, etc)
The bigger your geographic area the better (If you have lots of online content and you want to reach the entire world you won't have any issue spending your Google Ad grant.)
The more experience with digital marketing for churches & advertising the better.
If you would like to learn more about getting a $10,000 per month Google Ad Grant account set up for your church, check out our Google Grant Management Services
Church Marketing: Facebook Ads For Churches
Facebook ads is another great platform you can use to reach people while they are browsing Facebook.
Similar to Google Ads, Facebook advertising can be very technical in nature.
Facebook has in-depth audience targeting features. Instead of targeting keywords like in Google Ads, Facebook gives you the ability to target people based on demographics, interests, and a number of other targeting features like wifi settings, device type, etc.
Be sure you have a very clear understanding of your target audience as you set up your Facebook Ads account.
Unlike Google Ads which charge by click (CPC advertising), Facebook ads are charged by every 1,000 impressions. This means you pay for people seeing your ads, not necessarily for people clicking on them.
If your church has a good number of people already viewing your Facebook page, group live streams, etc., this may be a great way to get back in touch with them.
As with any online outreach marketing, always send your Facebook Ad traffic back to a designated landing page on your website.

You can set up your Facebook Business Manager and Facebook Ads Account by following the link provided.

If you are looking for church marketing services to help your advertising efforts, book a call with us at the button below.
Claim your Church marketing strategy session today!
We Review Your Church Marketing Efforts & Show You Areas To Improve.
Church Marketing: SEO for Churches
Church Marketing: The Importance of Church SEO
In today's digital age, church marketing cannot be complete without implementing an effective Church SEO strategy. Search Engine Optimization, or SEO, is the process of optimizing your church's website and online content to rank higher on search engine results pages, particularly on Google.
By doing so, you increase the visibility of your church online, making it easier for potential visitors to find your church's website and learn more about your mission, values, and services.
Church Marketing: Why Church SEO Matters
Investing in Church SEO is crucial for churches that want to grow and reach more people.
It is an essential part of your church marketing efforts, as it allows you to target individuals who are actively searching for a church or spiritual guidance.
By optimizing your church's online presence, you can attract new visitors and keep current members engaged with relevant content.
Church Marketing: Conducting a Church SEO Audit
To start improving your church's SEO, conduct an SEO audit to identify areas where your website and content can be improved.
This process will help you identify any technical issues, analyze your current keyword usage, and review your site's structure and content.
From there, you can develop a comprehensive plan to address these issues and improve your church's SEO.
Church Marketing: Church SEO Best Practices
Optimize Your Church's Website: Ensure that your website is user-friendly, fast-loading, and mobile-responsive. A well-designed website will not only make it easier for users to navigate, but it will also improve your church's SEO.
Video Optimization: Make sure that all videos and video clips on your church's website are keyword-targeted. Use relevant keywords in the video titles, descriptions, and tags to improve their search engine visibility and increase user engagement.
Perform Keyword Research: Identify the relevant keywords and phrases that potential visitors might use to search for a church. Use these keywords strategically throughout your website content, meta tags, and image alt tags to improve your search engine rankings.
Create High-Quality Content: Develop content that is informative, engaging, and relevant to your target audience. High-quality content will help your website rank higher in search engine results and keep your audience engaged.
Optimize Your Church's Google Business Profile Listing: A well-optimized Google My Business listing can improve your church's SEO and increase its visibility in local search results.
Build Quality Backlinks: Encourage other websites to link to your church's website by creating valuable and shareable content. High-quality backlinks can boost your website's domain authority and improve your SEO rankings.
Monitor Your Church SEO Progress: Regularly review your website's analytics to track your progress and make necessary adjustments to your church marketing and SEO strategies.
Church Marketing: The Long-Term Benefits of Church SEO
While it may take time to see significant results from your church's SEO efforts, the long-term benefits are well worth the investment. By implementing best practices and continuously refining your church marketing strategy, you can increase your online visibility, attract new visitors, and build stronger relationships with your community.
If you are looking for outside help with your church SEO, check out our Church SEO services.
CHURCH MARKETING SECTION 3: Your Online Church Campus
All of the Online Outreach Strategies we have covered above should now be sending lots of new visitors to your online church campus (your website).
Once they are on your website, your next goal is to capture contact information so you can then follow up and build a relationship with your new audience.

All of the strategies that you will find here in step 2 are geared to gather contact information from your new website visitors.

In the last section, you learned how to implement traffic-generation marketing strategies. In this section, we will discuss lead-generation marketing strategies.
What is a Lead: A lead is a potential "client" your church can follow up with and build a relationship with. You have generated a lead when someone has provided you with their personal contact information and you can then reach back out to them with.
Church Marketing: Church Website Design
After working with Pastors from all over the world, we have found a common misconception church leaders have about their websites.
That belief is: "If my website is beautiful, it must be good".
This is not true. Just because something is beautiful doesn't mean it can accomplish a goal.
If you remember, from earlier, all of your church marketing exists to accomplish your Desired Actions we defined earlier.
This is especially true with your website.
There are two types of websites, beautiful ones, and websites that accomplish a goal.

If you had to choose between the two, accomplishing a goal is always the best option (though you can certainly have a beautiful website as well).
So how do you get a website that WORKS?
Church Marketing: Define Your Websites #1 Goal
First, you have to define the purpose of your church website design. Why does your website exist in the first place? 

The answer for most churches should be to get personal information. Earlier we mentioned that the most valuable thing your church owns is your contact list. 
Attention is the #1 most valuable commodity in todays economy. This means that owning the access point to the attention of your audience is one of the most valuable goals you should establish.

To get people to give you their contact information on your website, you need to make sure there is as little friction between your viewers and your website.

Effective User Experience Design is what will reduce friction with your new viewers and increase conversion rates.
Conversion: A conversion marks the moment a website visitor has gone from being a passive viewer to an active participant. This moment is marked when your website viewer makes a commitment of some form. This can be saving a seat at church, giving you an email or phone number.
Conversion Rate: the conversion rate of your website is the number of conversions divided by the number of visitors. You want to get your website to a conversion rate of no less than 3%. Ideally, you want to get your website to a conversion rate around 10%, but this is challenging and can take time and lots of optimizations.

Below is a list of elements that you should have on your website to increase your conversion rate.
To see any of these elements, your welcome to open our Clickmill homepage in another tab and see these design elements in real-time.

[NOTE: Most of the elements that work for us also work for churches. Like Clickmill (a service industry business) your church also offers services to your community. Just like us, you are trying to get more people to use your services. The high level of marketing strategy is the same.]

Primary Call To Action Button:
Your website's primary call to action is the biggest, ideal commitment you want viewers to take. Most churches will either use a "save my seat" or "donate" button as a primary CTA.
Some churches that have moved to a fully digital format are offering reminders as their CTA, "Get My Service Reminder". Your primary CTA should ask people to take the desired action we discussed at the beginning of this article.
The most important element of your website is your call to action button. Your CTA buttons should be the brightest, most eye-catching color on your page.
Your call to action button also keeps your viewers from getting confused. Your website visitors should always be able to see at least one call to action button on your webpage at any given time. Two at the most.
When you do this correctly, your viewers will always know what to do if they want to take their relationship with your church to the next level.
Your primary call to action should always request Name, Phone Number, Email.
Secondary Call To Action Button:
This button is essentially the same as your primary but requires less commitment. This usually works well by giving away something downloadable for free.
Always ask for NAPs when people click the secondary call to action (same as the primary).
Create a lead magnet to include on your website (Free downloadable PDF brochure, full access to sermon archive, access to exclusive content of some form, etc.)
Color Pallet:
Choose your color palette in advance and use it to create all of your digital assets, website, social media branding, etc. The brightest color should always be used for your CTAs.
For a free color palette generator, check out Coolors.co
Titles:
Your audience should always know where they are and what they should do when they are on your website. Do your best to answer who, what, when, where, why, and how in every title on your website.
Example: Never use "about" as the about page title. It should say "About XYZ Church's Times & Locations"

Images: Images should be used to set the unconscious, emotional tone for your website. Images should always be a supporting element to your page title.
Testimonials: Include testimonials of people who attend your church. Website visitors don't care what you have to say about yourself, they trust what other people say about you. Below is a three-step testimonial outline you can ask people to use when writing a testimonial for your church.
What was the situation before you began attending XYZ Church?
What has changed for the better since you began attending XYZ Church?
What's your advice for anyone thinking about attending XYZ Church?

Example: Here is an example testimonial from one of our clients.
⭐⭐⭐⭐⭐
"I give 100%, 10pts & 5-Stars for Clickmill's Web Design Services!"
LMF had a website that was not functioning well and seemed stagnant. It had information about our organization's vision and mission, but could not attract or engage visitors, and was not getting the donations needed to sustain the programs.
We hired Clickmill to build our new beautiful website. My board and I are happy, excited, and ready to take the internet by Storm! Clickmill is a professional and willing to help. They are gifted, kind, compassionate, and resourceful, using everything you give them to further your business or organization. They have a way to make your work come alive on the internet, and are reasonably priced.
I Highly recommend Clickmill.co They are a true blessing, Amen!

Mercy Egbuchulam – Nigerian Princess & Founder of the Lady Mitz Foundation
Publications: If your church has been featured in any newspapers or other publications, be sure to include a logo somewhere on your website to let people know you're trusted by these sources.
Text:
When writing the copy for your website, a good rule of thumb is to talk about your church as little as possible.
Spend as much copy as possible talking about the deeply felt needs of your target audience and how they will be met at your church.
The only place you should be talking about yourself is your about page.
We go much deeper into online text in the content section of this article.

Instant Access: Grey Matter Research found that 43% of church website visitors are looking to find your service times. If this is what your audience is looking for, the easier it is for them to find this information the better.
If your audience isn't able to find this information in 7-10 seconds, there is a high probability that they will just leave your site and find another church that makes it more simple.

Be sure your visitors can find the following easily:
Service times
Location & Directions
What to expect/ how it works
Church Marketing: Church Live Streaming & Church Online Platform
The overarching church marketing strategy we have reviewed so far goes as follows, (1) Meet lots of new people online, (2) Send them to your website, (2) Get their contact information.
To accomplish these overarching goals, you live stream platform should adhere to a two rules:
It should be embedded or accessible directly on your website.
It should be able to capture names and email addresses.
If you are already using Facebook or Youtube live stream features, keep using them, and be purposeful to remind your viewers on Facebook and Youtube about the perks of joining you right on your website.
This means you will want to call them to action and ask them to migrate from social media to your website. Provide them with an easy link and perks for doing so.
Example: Our pastors are standing by to pray with you on our website live stream. Get prayer now: www.xxxxxx.com.
Provide a link for them to leave the social media platform they are on and join you on your website where you can capture their email and other information.
For this reason, we suggest a great (AND FREE) alternative to Facebook and Youtube live streams tools.

Church Online Platform: is a free online live stream (or pre-filmed) platform to offer your church services on.
This platform is an outgrowth of the Life Church ministry. Churches can use it to collect emails, chat with viewers, accept salvation, request private prayers, and so much more. If a tool like this were a paid service, it would cost at least $50 a month, if not more.
I have personally set up at least a dozen church online platforms and while it's not perfect, I'm very impressed with how easy to use the interface is, even for non-marketers. In my opinion, it's the best online church software out there.
Once you have your account set up, the main marketing goal is to encourage conversions on your church online platform. Get contact information from your viewers.
Here are some ways you can ask for the Name, Address, And Phone Numbers of your viewers through Church Online Platforms:
When they donate through links your provide in the chat.
When they sign up for their church online platform account.
After prayer & Salvation requests so you can follow up with them.
Offer exclusive resources, sermon notes, PDF downloads, etc.
As you grow your contact list you will build more relationships with people who will be excited to help your church accomplish its goals.
Claim your free Church Online Platform account at churchonlineplatform.com.
Claim your Church marketing strategy session today!
We Review Your Church Marketing Efforts & Show You Areas To Improve.
CHURCH MARKETING SECTION 4: Online Relationship Building
In section 2, you drove your target audience to your online church website.

In section 3 you learned to convert those viewers into leads.
In the final phase of your online church marketing plan, you will be building trust with your target audience and then calling them to take your #1 most important action (Donate, join in person, or some other larger commitment).
Church Marketing: Email Marketing For Churches
The goal of a professional church email campaign is as follows:
Re-engage your new audience and build LOTS of trust.
Once there is enough trust, call your audience to your ultimate desired action.
The moment someone provides their email on your website, they should be automatically signed up for your automated email campaign.
The goal of an automated email campaign is first and foremost to provide TONS of value to your new lead.
Don't ask for anything at first. Just create really great content that meets a deeply felt need and send this content out to them about every 5-7 days.
Put yourself in the shoes of your target audience profile (that you created at the beginning of this article) and ask yourself, "If I were my target audience, what would make me EXCITED to hear from the church every 5 days?"
Whatever the answer is, create that and give it to your audience for free.
Email marketing for churches revolves around meeting the needs of your audience first and foremost.
It can be tricky to provide enough value to your audience before making requests of them. You can use the email campaign outline below as a guide:
Email 1: Free Content Or Free Value
Email 2: Free Content Or Free Value
Email 3: Free Content Or Free Value
Email 4: Soft Call To Action
Email 5: Free Content Or Free Value
Email 6: Free Content Or Free Value
Email 7: Free Content Or Free Value
Email 8: Hard Call To Action
Be aware that the longer your email chains go, the better (so long as they provide value to your audience).
Email marketing for churches works the same as all other types of church marketing. Add value to your audience to build their trust. Then call them to strategically chosen action.
Church Marketing: Text Marketing For Churches
An essential part of any relationship-building strategy now incorporates text & multimedia messages.

Creating an automated SMS or MMS campaign can help you create truly engaging follow-up marketing campaigns that help your church build trust with new visitors.
I suggest looking into Text In Church to learn more about their texting services. Text In Church is the best-automated SMS service for churches out there.
Text In Church offers a 14-day free trial and plans start around $30 per month.
One of the features we particularly like is that there are options for two-way mass texts. This means you are able to send out mass texts (that feel as if they are just sent to one person) and the recipient can then message back and begin a conversation with the church marketer/pastor.
When you integrate a texting feature into your existing email marketing plan, you might get something that looks like the following.
MMS Day 1: 60 second video from pastor: "It was great to have you at church today! I hope to see you next week."
Email Day 2: Free Content Or Free Value
SMS Day 6: Personal Invitation/ reminder about church service
Email Day 7: Free Content Or Free Value
SMS Day 10: Invitation to meet for coffee w/ small group leader
Email Day 12: Free Content Or Free Value
SMS Day 15: "Will you be joining small group this week?"
Email Day 17: Soft Call To Action
SMS Day 20: Prayer Request
Email Day 22: Free Content Or Free Value
Email Day 27: Free Content Or Free Value
Email Day 32: Free Content Or Free Value
Email Day 37: Hard Call To Action
Adding automated SMS and MMS campaigns can add a very personalized touch to your relationship-building efforts.
Not only this, but everyone opens their texts so you're nearly guaranteed to get the attention of your audience with this type of follow up content.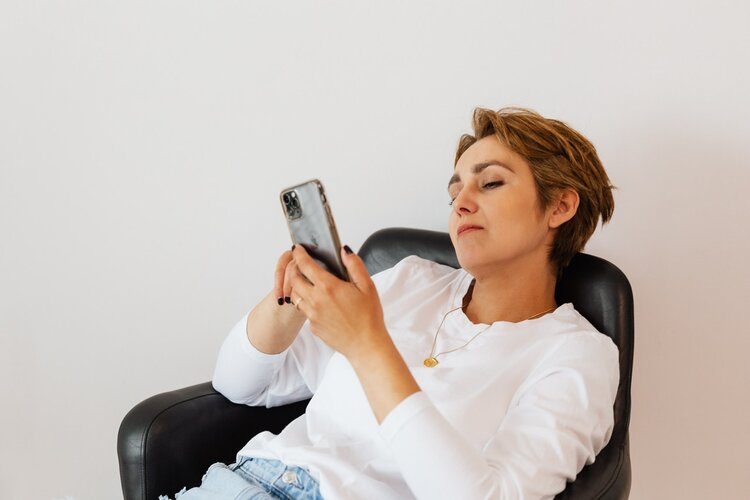 The last thing to keep in mind about text marketing for churches or SMS marketing for churches is to keep it personal and authentic. The day of highly branded content is gone..
They want to know YOU. They want a personal relationship. Create texts that reflect the personality of the person sending & responding to them.

What are you waiting for? Get going on your automated SMS campaigns for your church.
Church Marketing: Church Retargeting Ads
Have you ever looked at a product on Amazon only to see it popping up in ads all over the internet shortly after? That's retargeting.
Retargeting ads are typically set up through your Facebook advertising account though it can be done through Google Ads as well.
Facebook will provide you a small snippet of code you can install in the Code Injection area of your website. Once this is properly in place, Facebook places a small cookie in the browser of anyone visiting your website.
When this cookie is recognized by any participating website, social media platform, your ads are shown only to people who were previously on your website.
This type of advertising is especially good for continued branding and recognition.
It can also work well if you show these retargeting ads only to people who never took your desired action.
(Note: Retargeting Ads don't require you to have website visitor's NAPs to retarget them with ads. This means it's a great way to get these people back to your website so you can get their contact information.)
We suggest making a custom offer with a high perceived value to get these viewers back to your website.
(Many e-commerce websites will offer an additional discount to get people who added items to a shopping cart to come back and check out. You can implement similar church marketing strategies for people who visited the donate page but didn't end up donating).
Church Marketing: When To Hire A Professional Church Marketing Agency

I'm well aware that all of this can be overwhelming. This is especially true for those who are unfamiliar with the church digital marketing landscape.
If this seems overwhelming, I suggest finding a church marketing company to at least help you clarify your church marketing strategy.
Claim your Church marketing strategy session today!
We Review Your Church Marketing Efforts & Show You Areas To Improve.
Church Marketing: When To Save Money

Save money on anything your staff can quickly learn to do themselves.

If you are working on a budget, it's a fantastic idea to get your staff trained in church digital marketing tactics by a professional marketing agency. Why? Because once your staff has a church marketing system in place internally, you will save TONS of money you otherwise would have spent having the same firm do the work for you.
Example: Which would you rather have if the cost was the same?
A single piece of content, written by a professional church marketer that is created to rank on page #1 on Google (and get lots of new people to your website).
Getting your entire staff trained on how to create their own content that ranks #1 on Google.
If your staff is trained properly, there is no limit to the amount of content your church can create. Amazingly, training often only costs as much as 1-2 PIECES OF CONTENT if you find the right church marketing company.)
In short, save yourself tons of money by getting your staff trained in everything they can learn in a reasonable amount of time.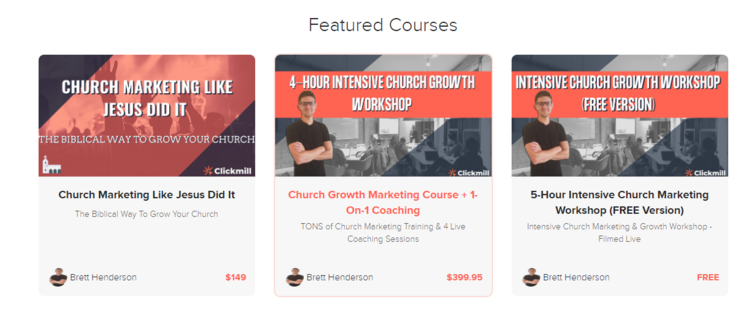 When To Spend Money:

It's often best to spend money on parts of your marketing strategy that are very technical. Things that take a lot of time and experience to learn are often least expensive if they are done right the first time.
At Clickmill, we have a lot of clients who come to us for training but prefer to leave their advertising, remarketing, or Google Grant Management with us.
Due to a lack of training on church staff, we frequently find churches who unknowingly spend hundreds or thousands of dollars advertising to search terms or audiences that will leave their website in seconds. c
Leaving the highly technical aspect of your marketing strategy with a professional church marketing firm can often be money well spent.
Marketing churches can be especially tricky! If you are looking for a church marketing company, learn more about Church Digital Marketing with Clickmill – Schedule your Free Church Marketing Assessment now!
SUMMARY: That about sums it up for this article on Church Marketing.
If you Implement this list of strategies, your church will see more online visitors, more conversions, and a larger audience that can't wait to hear from you.
QUESTION: What church marketing strategy will you implement first?
Let us know in the comments!