If you want the ability to share the Gospel message online (in basically any country of the world), then it's time to start learning how to do digital evangelism.
In this article, we will be teaching you how to become a more effective digital evangelist by using church SEO keywords.
Let's jump right in!
Digital Evangelism & Search Engine Optimization
One common misconception about digital evangelism is that if the content is not getting seen, then there is something wrong with the content and it must be remade entirely.
Many ministry leaders also believe that if their website isn't working they need to have a full redesign.
This is not usually the case.
Occasionally a website's content quality is so poor that it drives people away. More often the content is written well, it is just not marketed well.
Search Engine Optimization has many facets, but there is an easy way to understand SEO for digital evangelsim. SEO is just the way that marketers talk to Google.
In the same way that you must be an effective communicator to share the Gospel with a stranger, you also have to be an effective communicator when it comes to Google.
If Google can't understand what your content is about, it won't allow your content to show up for any searches online.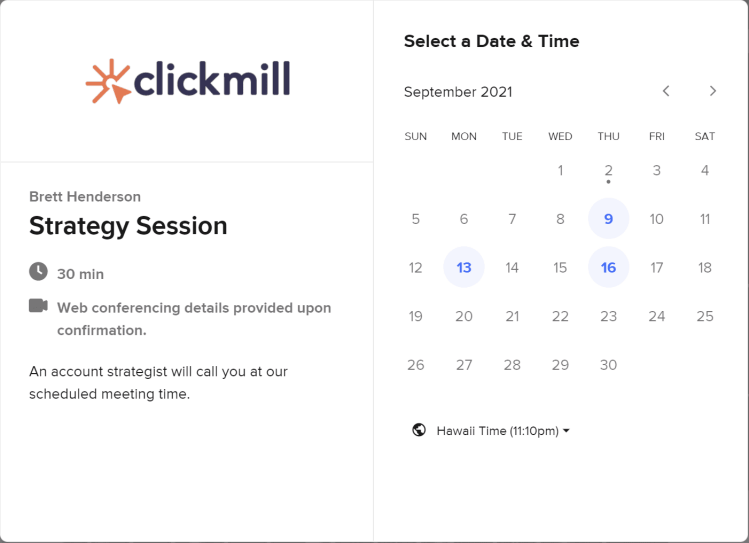 Claim your ministry marketing strategy session today!
We Review Your Marketing Efforts & Show You Areas To Improve.
Many ministry leaders feel that learning to do SEO for their digital evangelism content is challenging. While this may be the case, there is one simple change you can make right now that will dramatically improve the chances of your content will be found online.
This is known as keyword targeted. Keyword targeting is the most effective and easiest part of SEO to apply to your digital ministry.
Digital Evangelism & Keyword Targeting
That change is to take pre-existing content and keyword target it.
What is keyword targeting, you ask? Keyword targeting is the process of intentionally selecting words and phrases for your content that will influence who the search engine shows your content to.
You'll notice that when you search something on Google (i.e. "church growth"), most if not all of the results will contain the phrase you searched (i.e. "church growth articles," "8 keys to church growth," "What does the Bible say about church growth").
(If you're interested in learning more about church growth, check out our article here: How To Grow A Church: 10 Best Biblical Church Growth Strategies [2022])
This happens because the search engine uses the keyword to determine what a person is looking for, and what content it should show them.
Keyword targeting is an important part of church SEO, because it gives the search engine more information about who it should show your church's content to.
When you use the right keywords in your digital ministry, your content is more likely to be shown to the very people you are trying to reach. But how do you determine which church SEO keywords are the "right" ones for your ministry?
Marketers use various tools to check their keywords, such as Semrush and KWfinder. It is important to note that each tool is designed to work for a certain search engine. For example, VidIQ searches for the keywords that are most popular on Youtube, but it does not include Google.
For the purpose of this guide, we will be focusing on the tool KWfinder and the search engine Google.
Before we begin, you will want to open a KWfinder account. Like most other reliable keyword tools, KWfinder comes with a monthly fee. It usually runs for about 30 dollars per month for an account, to give you an idea of the price.
KWfinder looks like a search engine in that it gives the user a search bar to input words or phrases. However, unlike a search engine, KWfinder will not give search results. Instead, it shows statistics for the phrase you entered along with other similar terms.
Here is a guide to understanding those statistics and using them in your content, such as in a church blog. 
If you are enjoying this post – you will really love our ultimate guide to church marketing titled, Digital Marketing For Churches: #1 Church Marketing Guide.
People Are Actively Looking For You
The circled metric in the image above (search) shows the average number of monthly searches for this keyword, which is known as Search Volume.
Usually, a high search volume is a good indicator that you should use the keyword, but there are other factors to consider.
One of these factors is domain authority, which is a measurement of how reputable and influential search engines consider your church website. Domain authority is ranked to a 1-100 scale, with 1 being the lowest and 100 being the highest. Newer websites or websites belonging to smaller organizations tend to have less domain authority.
There are multiple websites that you can use to check your domain authority, such as Website Authority Checker: Check the "Authority" Of Any Domain.
If your ministry website has a low domain authority, you may not want to aim for keywords with extremely high search volumes because there is more competition.
To do digital evangelism effectively, it is up to you to decide which keywords you think your content can compete for, but keep in mind that the higher the search volume, the more difficult the competition will typically be.
*If you like this article and want to know more about church growth, check out our post, 10 Most Powerful Church Growth Strategies.

The Number Of People Who Want To Hear From You
The circled metric in the image above (KD) shows how difficult it is to rank #1 for this keyword, on a scale of 1-100. A higher Keyword Difficulty means that it will be harder for your website to show up first on the list of search results for that keyword.
A low keyword difficulty is a good indicator that you should use that keyword, although what is considered a low keyword difficulty depends on your church website SEO. The more domain authority your website has, the higher keyword difficulty you can effectively target.
In short, you should use keywords that meet the following criteria:
Target keywords with the highest possible search volume with the lowest possible keyword difficulty.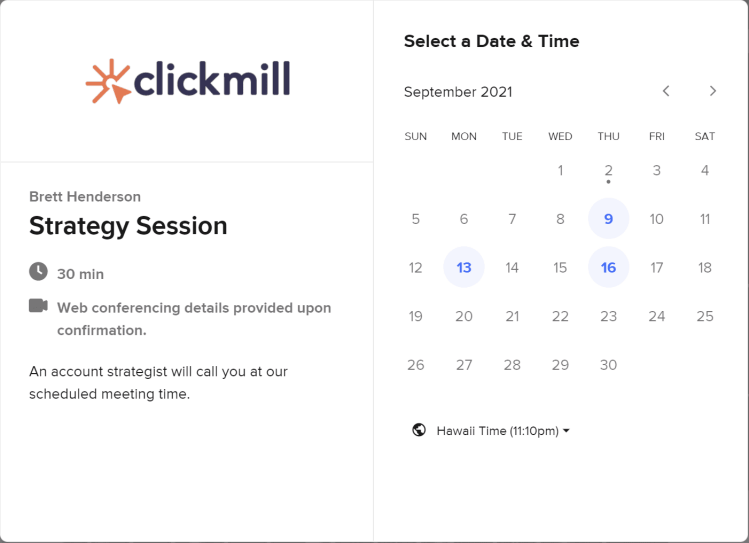 Claim your ministry marketing strategy session today!
We Review Your Marketing Efforts & Show You Areas To Improve.
Changing the way you phrase something can give you a keyword with better numbers.
For example, you'd think the phrases "directionless in life" and "feeling lost in life" basically mean the same thing. Would you have guessed that one is searched many more times each month on Google?
In the images above, "directionless in life" has a search volume of 150 and a keyword difficulty of 26.
"Feeling lost in life" has a search volume of 6200 and a keyword difficulty of 17.
Judging by its higher search volume and lower keyword difficulty, "feeling lost in life" would be the better keyword to use out of the two because it is searched many more times each month on Google.

Because of the level of technicality in much of digital marketing, digital evangelism is based heavily on this type of strategic thinking and decision-making.
If you would like to learn another way to transform your digital ministry with keywords, check out our article over on Outreach Magazine titled: Church Keywords: Create A Digital Impact With Your Sermons
Once you have researched and integrated keywords into your digital evangelism strategy, search engines like Google are more likely to show your church blog to those who are looking for it. In this way, you will increase your church's ability to reach the lost with a simple keyword change.
That's about it for this blog. What questions do you have about using keywords on your church website? Comment below!
And don't forget to watch our video on this topic to learn more.