Are you wanting to get the Google Ad Grants and actually keep it?
Then you are in the right place.
Our team of Google Grants experts manages Google Ad Grants for non-profits all over the United States.
We have learned the hard way what you shouldn't do (so you don't have to!).
Here is everything you should avoid when signing up for Google Grants for nonprofits.
Let's get right to it!
1. Too Many Hands In The Cookie Jar
Be sure you designate only one person to pursue and maintain the $10,000 per month Google Ad Grants for your organization.
Getting approved for the Google Grant is not a simple process. There are a number of applications and third parties you will need to contact.
The grant signup process is sensitive and any communication issues can quickly result in mistakes that will add a significant amount of time to the application process (I have seen months added to the signup process unnecessarily).
Have one person be your designated Google Grant expert.
2. Entering Billing Information Into Google Ad Grants Account
When you create a Google Ads account, entering your billing information is a big mistake.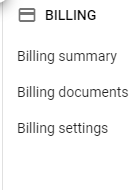 In order for your Google account to qualify for the Google Ad Grants, there can be no billing information entered into the account.
It's very easy to make this mistake because the standard account setup process requires billing information.
There are specific steps that must be followed to set up a Google Ad Grant account.
You can see these steps in our post, Google Grants: The Ultimate Guide To Get Free Advertising On Google [2019].CLAIM MY FREE STRATEGY SESSION!
3. Going It Alone
When you begin building out your Google ads account, it's important to be aware that there are multiple requirements that must be met.
A few of them are listed below:
The account can't contain billing information.
Your account budget must be set to $329 dollars per day.
You must have 1 ad campaign.
You must have 2 ad groups.
You must have at least 2 ads in each ad group.
You must have at least 10 keywords per ad group.
Your website must meet certain requirements.
If you are unfamiliar with the Google Ad Grant and with Google Ads, be sure you use a guide, walk-through, or consultant to help set things up properly.
Google Grants: The Ultimate Guide To Get Free Advertising On Google [2019].
4. Not Getting A Google Ads Account Review
It takes a minimum of three to five days for the Google Grant team to review your account once you have enrolled.
I have seen it take more than 30 days for an account to be reviewed.
It can cost you a lot of time if you click that "Enroll" button without being absolutely sure your account meets all the requirements of the Google Grant Policy.
Before enrolling for the Google Ad Grant, call the Google ads customer service line and ask them to review your account to be sure you meet all of the requirements listed in Grant Policy.
Here is the Google Ads Customer Support Phone Number:
1-866-246-6453
5. Not Filling Out The Annual Survey
When you are approved for the Google Ad Grant you will be asked to fill out their annual Google Grant survey.
I have seen Google Grant accounts DEACTIVATED WITHING 4 DAYS of being approved because this survey was neglected.
Once you get approved for the grant, fill out the survey and submit it ASAP.
6. Not Being In The Account On A Weekly Or Bi-Weekly Basis
Google Ads is a dynamic program that requires frequent attention.
Changes and optimizations need to be made in a Google Ads account at least every 2 weeks.
It's even better to check in on things once a week to be sure your Google ads account hasn't strayed from Grant Policy.
There is nothing worse than being surprised by a non-compliance email or a big red deactivation notice in your account.
Keep a close eye on what's happening in your account.
7. Forgetting To Check Your Click-Through Rate
In order to remain qualified for the Google Grant, your overall click-through rate in your Google Ads account must remain at or above 5%.
Just as soon as you forget about your CTR, expect that noncompliance email to show up.
Claim your ministry marketing strategy session today!
We Review Your Marketing Efforts & Show You Areas To Improve.
8. Adding Keywords Willy-Nilly
It's extremely easy to add a heap of keywords into your Google Ads account in hopes that it will increase the number of people your ads reach.
Instead, what usually happens is that single-word keywords and low-quality keywords are unknowingly added to your account.
Shortly after making this mistake, you will get a non-compliance email.
(I really dislike non-compliance emails but they happen from time to time with the Google Ad Grants)
You will then need to read through all 300 keywords you added to find the problem keywords.
Be sure you understand the types of keywords you want in your account and add them purposely.
9. Forgetting To Check For Low-Quality Keywords
To remain approved for the Google Ad Grant, you can't have any keywords that have a quality score of 1 or 2.
Be sure you look through your keywords at least once every two weeks to remove low-quality keywords.
You can see our video walk-through of this here.
10. Not setting Up Conversion Tracking For Your Google Ad Grants
If your Google Ad campaigns are set to "Maximize Clicks" you will have a max bid limit of $2.00 per ad.
This can significantly limit the number of ads your account can show, especially if you are in a highly competitive industry.
If your campaigns are set to "Maximize Conversions", the $2.00 bid limit will be lifted.
To set your account to "Maximize Conversion" you will need to set up conversion tracking.
This takes some extra time and effort but removing the $2.00 bid limit can make a massive difference in your exposure.
You can see our conversion tracking walkthrough here.
11. Failing To Follow Up On Google Ad Grants Noncompliance Emails
If you don't QUICKLY follow up on Google's noncompliance emails you will find out your Google Ad Grant is suspended.
If you get a noncompliance email from Google, call their customer support line immediately and have them help you resolve the issues.
12. Writing Ads That Speak To Everyone Is A Big Mistake
If you are trying to speak to everyone, you will effectively speak to no one.
If your ads are too vague people will not click on them. This will contribute to multiple issues including an insufficient click-through rate (below 5%).
Write your ads specifically to your target audience.
Mention specific dates, services, times, discounts, and products in your ad.
BE SPECIFIC.
Serving ads for a "business conference" is vague. Serving ads for a "communication conference in Kansas City for business people on August 23rd" is specific.
Speaking to everyone is a big mistake.
13. Not Optimizing Your Google Ad Grants For Geographic Location
If your organization has a physical location, odds are you shouldn't be showing ads nationwide.
You may have the greatest widget shop in the country, but it's unlikely anyone will drive 1,000 miles to buy one at your store.
The same is true if you have a nationwide brand. If your business only operates in the United States, don't show ads to 200+ countries.
Make sure your campaign geotargeting settings are relevant.
Claim your ministry marketing strategy session today!
We Review Your Marketing Efforts & Show You Areas To Improve.
14. Not Optimizing Your Google Ads
Don't make the mistake of writing ads that you never revise or change.
Typically, your first ads are going to be your least effective ads.
This means your account will be ineffective in its advertising efforts.
You should always have a minimum of two ads in each ad group to compete with one another.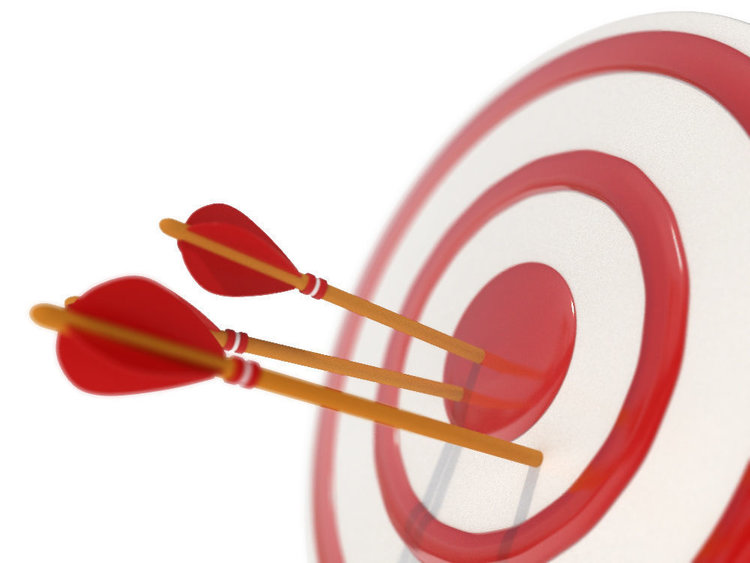 As you begin to get data on your ads you can see what is working and what is not.
After about 30 days of data collection, delete poorly performing ads and write new ads you feel will perform more effectively.
This optimization process will slowly make your Google Ads account a force to be reckoned with.
15. Avoid Sending Google Ad Grants Traffic to Your Homepage
It's a massive mistake to send advertising traffic to your home, about, contact, or any other standard page on your website.
Why?
Because these pages generally have no effective means of capturing information from visitors.
Once they sneak a peek at your homepage, visitors will leave your website having given you nothing useful in return. This is a waste of your grant dollars.
To get high-quality information for your organization, you need a landing page.
A landing page is a webpage where visitors from your ads are given only one option.
They can take a specified action (signup, call, donate or something else) or they can leave the page.
There are no links to other pages or links to websites on a landing page.
This dramatically increases the number of visitors who will give you valuable information.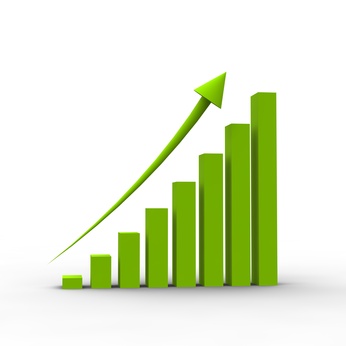 Example: If your landing page requests a first name and email in exchange for a "free ebook", you will begin building a large email list of people who have already shown interest in your organization.
This is exactly the audience who might just take you up on your higher priced products and services as well.
If you avoid the mistakes listed in this blog, you are going to be spending a lot of advertising dollars, paid by Google!
Following these same suggestions, here is what one Google Ad Grants account was able to at Clickmill in one month.
That about brings this article to a close.
If you avoid the 15 mistakes listed above, you will have a successful Google Grant account and be well on your way to becoming a Google Grants expert yourself!
Google Ads Grant Review: If you would like to discuss the Google Ad Grant with us more, schedule your Free Strategy Session today!
If you found this article helpful, you might also like our full step by step Google Ad Grants guide: Google Ad Grants: The Ultimate Guide To $10,000 Per Month Of Free Advertising.
Will you begin by sending your visitors to a targeted landing page OR optimize your geographic location settings first?
Let us know in the comments!