Whether you're a church, a ministry, or a nonprofit, the Google Ad Grants is an unparalleled opportunity to get more visitors to your website to accomplish your goals.
When used correctly, the Google Grant can be a fantastic way for nonprofits to grow their support base, volunteers, and donations.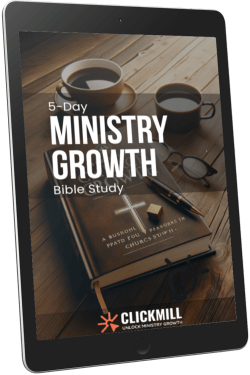 Get Your Exclusive 5-Day Ministry Growth Bible Study!
Get 3+ Hours Of Exclusive Video Content & 2 Free Ministry Growth E-Books When You Enter Your Name & Email! See Our Step-By-Step Google Grant Signup Walk Through
Do you want to know how to sign up for the Google Ad Grant?
Check out our in-depth, step-by-step setup guide Here!