Are you trying to boost church engagement by finding some powerful church event ideas?
You've come to the right place! As a dedicated leader in your church community, it's essential to organize innovative and meaningful events that resonate with your congregation and support your church's mission and vision.
This blog post will serve as your comprehensive guide to plan, execute, and follow up on successful church events, ensuring they align with your mission and vision.
So, let's dive in and explore creative church event ideas that can inspire and strengthen your community.
What is a Church Event?
A church event is a planned gathering or activity organized by a church community to serve various purposes, such as fostering fellowship, encouraging spiritual growth, or promoting outreach and evangelism. Church events can be of different sizes, formats, and themes, but they all share the common goal of bringing people together to strengthen their connection to the church and deepen their faith.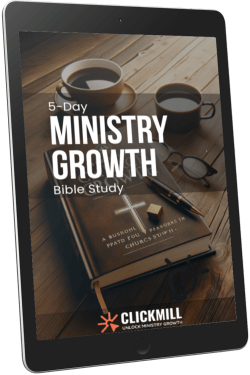 Get Your Exclusive 5-Day Ministry Growth Bible Study!
Get 3+ Hours Of Exclusive Video Content & 2 Free Ministry Growth E-Books When You Enter Your Name & Email! 52 Church Event Ideas
In this section, we will be reviewing 52 powerful church event ideas to help you get thinking about what you can do to increase engagement in your ministry.In the next section, we will go further into how to choose the church event idea that is right for your ministry.
Strengthen relationships: Events create opportunities for members to interact, form bonds, and support one another, promoting a sense of belonging and unity within the congregation.
Encourage spiritual growth: Through workshops, retreats, or worship nights, church events can provide avenues for members to deepen their faith, learn more about God's Word, and grow in their spiritual journey.
Outreach and evangelism: Events such as community service projects or themed celebrations can attract new members and provide an opportunity for the church to share the Gospel with those who may not be familiar with it.
Worship nights: An evening dedicated to praise and worship, allowing members to connect with God and one another through music and prayer.
Bible studies and small groups: Regular gatherings of smaller groups within the church for deeper discussion, reflection, and learning about Scripture.
Retreats: Weekend or week-long events designed to provide members with time and space for spiritual reflection, relaxation, and bonding with fellow believers.
Community service projects: Activities focused on giving back to the community, such as serving meals at a local shelter, organizing a clothing drive, or participating in a neighborhood cleanup.
Holiday celebrations: Events to celebrate important occasions in the Christian calendar, such as Christmas, Easter, and Pentecost, which can include special services, meals, or performances.
Workshops and seminars: Educational events that cover various topics, from marriage and parenting to leadership development and discipleship.
Community Meal Nights: Invite members and the wider community to share a meal together, fostering connections and addressing food insecurity.
Financial Literacy Workshops: Offer courses to help people in your community learn about budgeting, saving, and managing their finances.
Health and Wellness Fairs: Organize events that promote physical and mental well-being, featuring health screenings, fitness demonstrations, and expert speakers.
Career Development Seminars: Provide guidance and resources for those seeking employment or career advancements, such as resume writing workshops or interview coaching.
Addiction Recovery Support Groups: Establish support groups for individuals struggling with various forms of addiction, offering a safe space for healing and growth.
Parenting Classes: Host workshops to equip parents with practical skills and resources for raising healthy, well-adjusted children.
Creative Arts Nights: Encourage members and the community to express themselves through painting, poetry, or other artistic outlets in a supportive and inclusive environment.
Neighborhood Beautification Projects: Mobilize volunteers to improve the local community through gardening, painting, or other visual enhancements.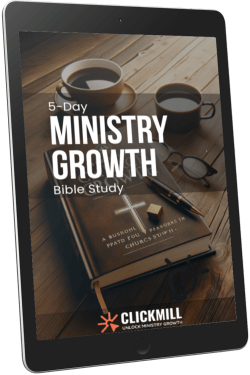 Get Your Exclusive 5-Day Ministry Growth Bible Study!
Get 3+ Hours Of Exclusive Video Content & 2 Free Ministry Growth E-Books When You Enter Your Name & Email! Disaster Relief Drives: Collect and distribute essential supplies for those affected by natural disasters or other emergencies.
Elderly Care Visits: Organize visits to nursing homes or homebound seniors, offering companionship and support.
Environmental Stewardship Initiatives: Plan events that promote environmental responsibility, such as tree planting or recycling drives.
Youth Mentorship Programs: Pair young people with positive adult role models to foster personal and spiritual growth.
Home Repair and Maintenance Workshops: Teach practical skills for maintaining and repairing homes, empowering community members to care for their living spaces.
Community Sports Leagues: Create opportunities for friendly competition and physical activity by organizing church-sponsored sports teams.
Clothing Swaps: Host an event where members can exchange gently used clothing, promoting sustainability and helping those in need.
Grief Support Groups: Provide a safe space for individuals who have experienced loss to share their feelings and find comfort.
Legal Assistance Clinics: Offer free or low-cost legal advice and assistance to members of your community facing various legal challenges.
International Culture Nights: Celebrate the diverse cultural backgrounds of your congregation and community through food, music, and storytelling.
Childcare and Babysitting Training: Teach teens and adults the skills needed to care for young children safely and responsibly.
Community Gardening Projects: Establish a community garden, providing a space for members to grow fresh produce and learn about sustainable agriculture.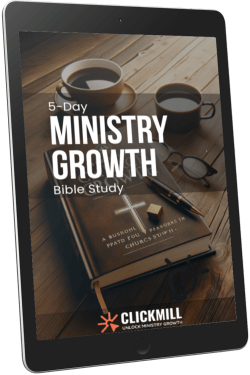 Get Your Exclusive 5-Day Ministry Growth Bible Study!
Get 3+ Hours Of Exclusive Video Content & 2 Free Ministry Growth E-Books When You Enter Your Name & Email! Baptism Celebrations: Plan a special service or gathering to celebrate the baptism of new believers and reaffirm the faith of long-standing members.
Potluck Dinners: Encourage fellowship and connection among congregants by hosting regular potluck dinners where everyone brings a dish to share.
Guest Speaker Series: Invite local and renowned Christian speakers to share their wisdom and experiences on various topics relevant to the congregation.
Youth Group Outings: Plan fun and engaging events for the church's youth, such as movie nights, bowling outings, or adventure park visits.
Men's and Women's Ministries: Offer specific events and gatherings for men and women in the congregation to bond, support, and encourage one another.
Marriage Enrichment Seminars: Host workshops or retreats focused on strengthening and nurturing marriages within the congregation.
New Member Welcome Events: Organize events to welcome and integrate new members into the church community, such as meet-and-greet gatherings or special orientation sessions.
Vacation Bible School: Plan an annual week-long program for children to learn about the Bible and grow in their faith through fun activities, games, and lessons.
Missions Conferences: Host conferences to educate the congregation about global missions, support missionaries, and encourage members to become more involved in outreach efforts.
Church Anniversaries: Celebrate significant milestones in the church's history with special services, presentations, and festivities to honor the congregation's past and look forward to its future.
Financial Peace Workshops: Organize financial planning and stewardship classes to help members manage their resources wisely and achieve financial freedom.
Parenting Classes: Offer workshops and support groups for parents to learn and grow together in their journey of raising children in a Christian environment.
Creative Arts Nights: Host events that showcase the artistic talents of congregation members, including visual arts, poetry, dance, and music.
Health and Wellness Seminars: Provide workshops on maintaining physical, mental, and emotional well-being from a Christian perspective.
Intergenerational Game Nights: Encourage connection and relationship-building among different age groups by hosting fun game nights for the whole congregation.
Career and Job Support: Offer workshops, networking events, or support groups to help church members navigate career challenges and find new opportunities.
Neighborhood Block Parties: Organize community-focused gatherings that bring together church members and local residents for food, fun, and fellowship.
Grief and Loss Support Groups: Provide a safe space for members experiencing grief and loss to share their experiences, find support, and grow together in their healing journey.
Testimony Nights: Host evenings where members can share their personal faith stories and experiences, providing encouragement and inspiration to others.
Church-wide Picnics: Plan annual outdoor gatherings for the entire congregation to enjoy food, games, and fellowship in a casual, family-friendly setting.
Sports and Recreation Events: Organize friendly sports competitions and recreational activities that promote physical fitness, teamwork, and fun among church members.
Singles Ministry Events: Offer gatherings and activities specifically designed for single adults within the congregation to build connections and find support.
Environmental Stewardship Projects: Engage the congregation in caring for God's creation through initiatives such as tree planting, recycling drives, or energy-saving campaigns.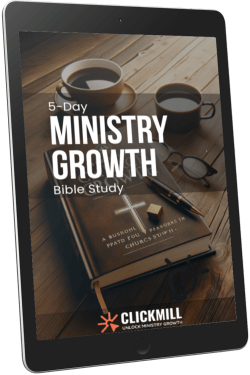 Get Your Exclusive 5-Day Ministry Growth Bible Study!
Get 3+ Hours Of Exclusive Video Content & 2 Free Ministry Growth E-Books When You Enter Your Name & Email! How to Choose Church Event Ideas
Identify Your Target Audience
The first step in selecting the right church event ideas is to identify your target audience. Consider the demographics of your congregation, such as age, gender, family status, and interests. By understanding your audience, you can create events that cater to their specific needs and preferences, ensuring a higher level of engagement and satisfaction.
Align with Your Church's Mission and Vision
Your church's mission and vision statements serve as the foundation for your ministry (https://clickmill.co/church-mission-statement/, https://clickmill.co/church-vision-statement/). When choosing church event ideas, make sure they support and promote these guiding principles. This alignment will not only ensure consistency but also help your congregation understand the purpose of the events and how they contribute to achieving your church's overall goals.
Assess Your Resources and Constraints
Before settling on a church event idea, evaluate the resources available to you. Consider factors such as budget, facilities, staff, and volunteers. You don't want to over stretch your resources when putting on events as this can lead to pastor and volunteer burnout. Some events may require more resources or specialized expertise, so it's crucial to determine what is feasible and sustainable for your church community. Additionally, consider any constraints or challenges that might impact the planning and execution of the event, such as time, scheduling conflicts, or logistical issues.
Consider Seasonal and Community Factors
When selecting church event ideas, take into account the time of year and any relevant community or cultural factors. Seasonal events can capitalize on holidays, weather, or local traditions, making them more attractive and engaging for your congregation. For instance, hosting a fall harvest festival or a summer outdoor movie night can be excellent ways to bring your church community together while celebrating the season.
By considering these factors, you'll be better equipped to choose church event ideas that resonate with your congregation, align with your mission and vision, and maximize the resources available to you.
Church Event Planning
Setting Objectives For Your Church Event Idea
Once you've chosen a church event idea, it's time to set clear objectives for the event. Determine the desired outcomes, such as deepening relationships among members, raising funds for a specific cause, or reaching out to the local community. By defining your objectives, you can create a focused plan and measure the success of the event. Whatever it is that you want to accomplish with your church event ideas, be sure to set an agreed upon metric or set of metrics you can measure to determine if you event was successful or not. This will help you to optimize your approach to future events.
Forming a Team
Assembling a dedicated team of volunteers and staff is crucial for the smooth execution of your church event. Identify individuals with the necessary skills and experience to take on different roles, such as project management, logistics, marketing, and hospitality. A diverse and competent team will help ensure that every aspect of the event is covered and properly managed.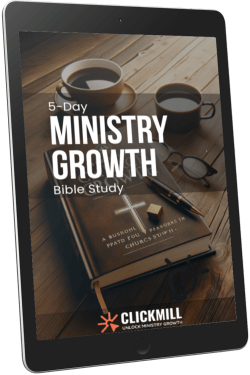 Get Your Exclusive 5-Day Ministry Growth Bible Study!
Get 3+ Hours Of Exclusive Video Content & 2 Free Ministry Growth E-Books When You Enter Your Name & Email! Developing an Event Timeline
Creating a timeline for your church event will help keep the planning process on track and ensure that all tasks are completed on time. Start by identifying key milestones, such as securing a venue, finalizing the program, and promoting the event. Then, work backwards from the event date to establish deadlines for each task. Regularly reviewing and updating your timeline will help you stay organized and avoid last-minute issues.
Budgeting and Fundraising
Developing a detailed budget for your church event is essential to ensure that you have the necessary funds to cover all expenses. List all projected costs, including venue rental, catering, marketing materials, and equipment rental. Be sure to allocate a contingency fund for unexpected expenses. If your event requires additional funding, consider organizing fundraising initiatives, such as crowdfunding campaigns, donation drives, or sponsorship opportunities.
Promoting Your Church Event Idea
Effectively promoting your church event is key to attracting attendees and creating excitement within your congregation. Use various channels, such as your church's website, social media platforms, email newsletters, and physical bulletins, to spread the word about the event. For more tips on promoting church events, visit https://clickmill.co/how-to-promote-church-events/. Encourage your congregation to share the event information with their friends and family to reach a wider audience.
By following these steps, you'll be well on your way to planning a successful and engaging church event that supports your mission and vision and meets the needs of your congregation.
Meeting Needs with Your Church Event: Following Jesus' Example
Addressing Physical Needs First
Jesus consistently demonstrated the importance of meeting people's physical needs before addressing their spiritual needs. This approach allows you to establish a connection with the individuals and makes them more open to spiritual discussions. Here are some examples of Jesus meeting physical needs first:
Luke 5:4-10 – Jesus helps the disciples catch fish and then invites them to become fishers of men.
"When he had finished speaking, he said to Simon, 'Put out into deep water, and let down the nets for a catch.' Simon answered, 'Master, we've worked hard all night and haven't caught anything. But because you say so, I will let down the nets.' When they had done so, they caught such a large number of fish that their nets began to break." (Luke 5:4-6, NIV)
John 4:1-26 – Jesus offers the Samaritan woman acceptance and companionship before revealing Himself as the Messiah and offering her living water.
"Jesus answered, 'Everyone who drinks this water will be thirsty again, but whoever drinks the water I give them will never thirst. Indeed, the water I give them will become in them a spring of water welling up to eternal life.'" (John 4:13-14, NIV)
Mark 2:1-12 – Jesus heals a paralytic man and forgives his sins, demonstrating His divine nature.
"When Jesus saw their faith, he said to the paralyzed man, 'Son, your sins are forgiven.'" (Mark 2:5, NIV)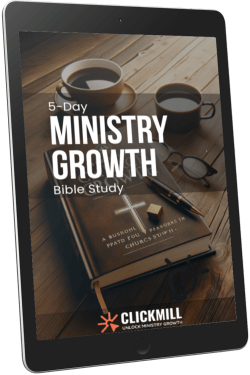 Get Your Exclusive 5-Day Ministry Growth Bible Study!
Get 3+ Hours Of Exclusive Video Content & 2 Free Ministry Growth E-Books When You Enter Your Name & Email! Identifying the Needs of Your Community
To follow Jesus' example and make your church events more impactful, it's crucial to identify the specific needs of your community. Consider the demographics, challenges, and circumstances faced by the people you aim to serve. By understanding their needs, you can design events that address those needs, fostering deeper connections and more meaningful engagement.
Creating Relevant and Impactful Church Events
Once you've identified the needs of your community, tailor your church event ideas to address those needs effectively. This might involve organizing food drives, offering free job skills training, hosting support groups, or providing after-school programs for children. By meeting the physical and emotional needs of your community, you create an environment where people feel genuinely cared for and are more receptive to spiritual discussions.
Connecting Physical Needs to Spiritual Needs
As you meet the physical needs of your community through your church events, take the opportunity to connect these needs to their spiritual needs. Share the love of Christ and demonstrate how meeting physical needs can also reveal deeper spiritual needs, such as the need for forgiveness, purpose, and eternal hope.
By following Jesus' example and meeting the needs of your community through your church events, you'll create an impactful ministry that not only draws people in but also fosters deep and meaningful connections, ultimately growing your church and fulfilling its mission.
Ensuring Effective Follow-Up Services after Your Church Event
The Importance of a Pre-Planned Support System
One of the critical factors in retaining new members and attendees after a successful church event is offering consistent support and meeting their ongoing needs. To achieve this, it is essential to have a fully functional funnel set up before the event to ensure that the needs met at the event continue to be addressed at the church. People are more likely to stay and engage with a church that addresses their needs consistently. For example, if a church hosts a family-friendly carnival to attract people to their ministry, they should already have childcare and youth groups in place to cater to those attendees when they return to the church.
Aligning Your Church Event with Existing Programs and Services
When planning your church event, consider the existing programs and services your church offers. Design the event to meet the specific needs that your church can already address through these programs and services. This alignment will help you create a seamless transition for new attendees, ensuring that their needs continue to be met when they come back to the church.
Communicating the Availability of Ongoing Support
During and after the church event, clearly communicate the programs and services available at your church that are designed to meet the needs of your new members and attendees. Inform them about the relevant support systems, such as childcare facilities, youth groups, or small group studies, that will cater to their needs. This communication will help establish a connection between the event and the ongoing support your church offers, encouraging attendees to remain engaged with your ministry.
Monitoring and Adapting to Changing Needs
While having a pre-planned support system is crucial, it is also essential to monitor the needs of your congregation and adapt accordingly. Regularly assess the effectiveness of your programs and services, and adjust them as needed to continue meeting the needs of your church community. This adaptability will ensure that your church remains responsive and relevant to the needs of its members, fostering long-term engagement and growth.
Remember the words of Apostle Paul in Galatians 6:9 (NIV): "Let us not become weary in doing good, for at the proper time we will reap a harvest if we do not give up." By maintaining a consistent and pre-planned support system, you can effectively meet the needs of your new members and attendees, encouraging them to stay engaged with your church and grow in their faith.
*If you like this article and want to know more about church growth, check out our post, 10 Most Powerful Church Growth Strategies.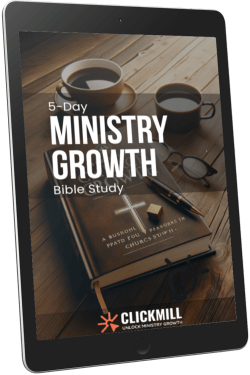 Get Your Exclusive 5-Day Ministry Growth Bible Study!
Get 3+ Hours Of Exclusive Video Content & 2 Free Ministry Growth E-Books When You Enter Your Name & Email! Ensuring Your Church Event Aligns with Your Mission and Vision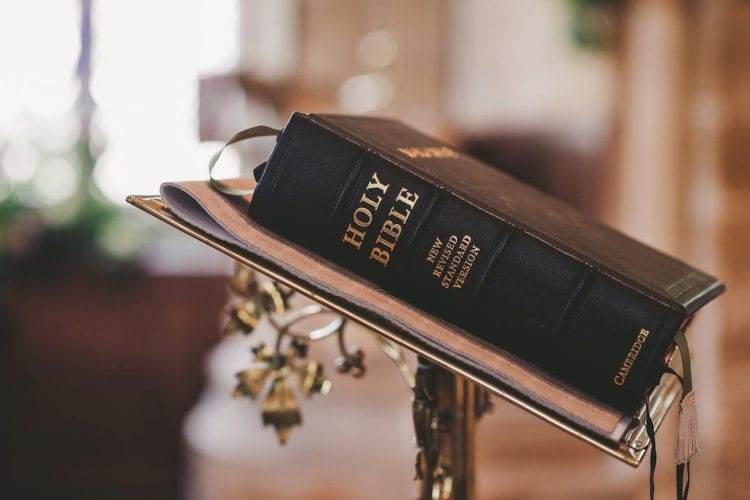 Understanding Your Church's Mission and Vision
Your church's mission and vision statements serve as guiding principles for your ministry's actions and decisions. Your mission statement outlines your church's core purpose, while the vision statement describes the desired future state of your church community. To create a truly impactful church event, it is crucial to ensure that the event aligns with your mission and vision. This alignment will help reinforce your church's identity and contribute to its long-term objectives.
For more information on crafting mission and vision statements, check out these resources:Church Mission Statement, Church Vision Statement.
Designing Church Events that Support Your Mission and Vision
When planning your church event, consider how it can support your mission and vision. Think about the specific goals and objectives of your ministry and design the event to contribute to those goals. Some questions to ask yourself during the planning process include:
How does this event reflect our church's core values and beliefs?
How will this event help us achieve our long-term vision for our church community?
How does this event support our mission to serve and minister to others?
By asking these questions and aligning your church event ideas with your mission and vision, you can create a meaningful and impactful event that will resonate with your congregation and new attendees.
Communicating the Connection between Your Event and Your Mission and Vision
During your church event, make sure to communicate the connection between the event and your church's mission and vision. This can be done through announcements, visuals, or printed materials that highlight the event's purpose and how it contributes to your ministry's overall goals. By emphasizing this connection, you can help attendees understand the significance of the event and how it aligns with your church's identity.
Evaluating the Success of Your Church Event
After the event, take the time to evaluate its success and how well it aligned with your mission and vision. Reflect on the goals you set for the event and determine whether they were achieved. Consider gathering feedback from attendees, volunteers, and church staff to gain a deeper understanding of the event's impact. This evaluation will help you identify areas of improvement and inform the planning of future events that align with your mission and vision.
Remember the words of Proverbs 29:18 (NIV): "Where there is no vision, the people perish." By ensuring that your church events align with your mission and vision, you can create meaningful experiences that contribute to the growth and development of your church community.
That brings us to the end of this post on church event ideas.
Boosting church engagement and fostering a strong sense of community are essential for any thriving ministry. By carefully considering and implementing powerful church event ideas, you can create meaningful experiences for your congregation and newcomers alike. Remember to choose ideas that cater to the unique needs of your audience, plan your event with care, ensure that your event is supported by follow-up programs and services, and align your event with your church's mission and vision.
In the end, successful church events will not only strengthen your congregation's bonds but will also draw new people into your community who can benefit from your ministry's offerings. By thoughtfully designing and executing your church events, you can make a lasting impact on the lives of those who attend and further your ministry's goals.
We'd love to hear your thoughts and experiences on this topic.
What church event ideas have worked well for your ministry, and how have they aligned with your mission and vision?
Share your stories and insights in the comments below, and let's continue this conversation on creating impactful church events.